PiCOSM
EARTH DIGITAL TWIN > PROFILE MANAGEMENT BACKGROUNDER

ALL TOGETHER NOW!
CONSOLIDATE YOUR EVERYTHING WITH A PiCARD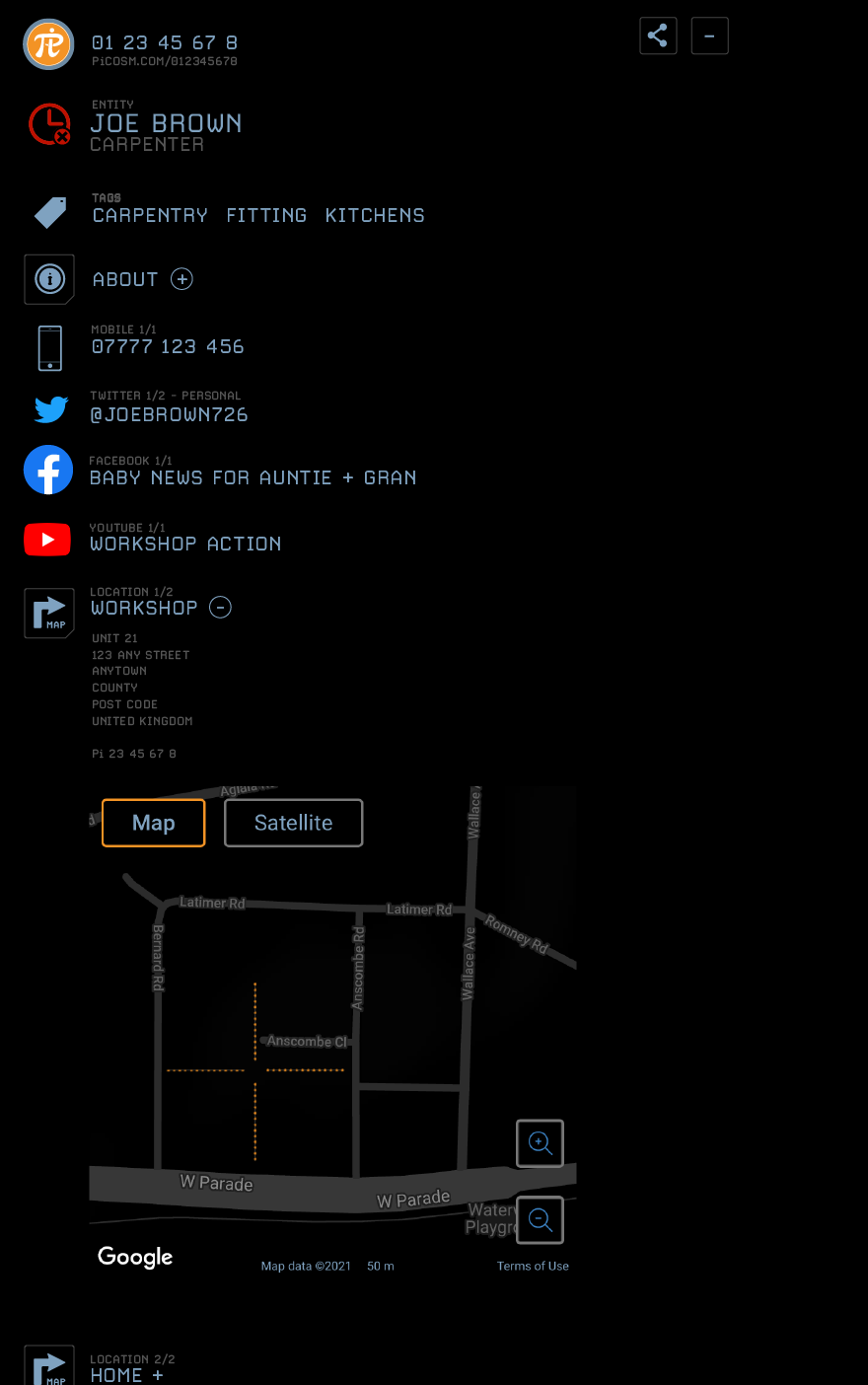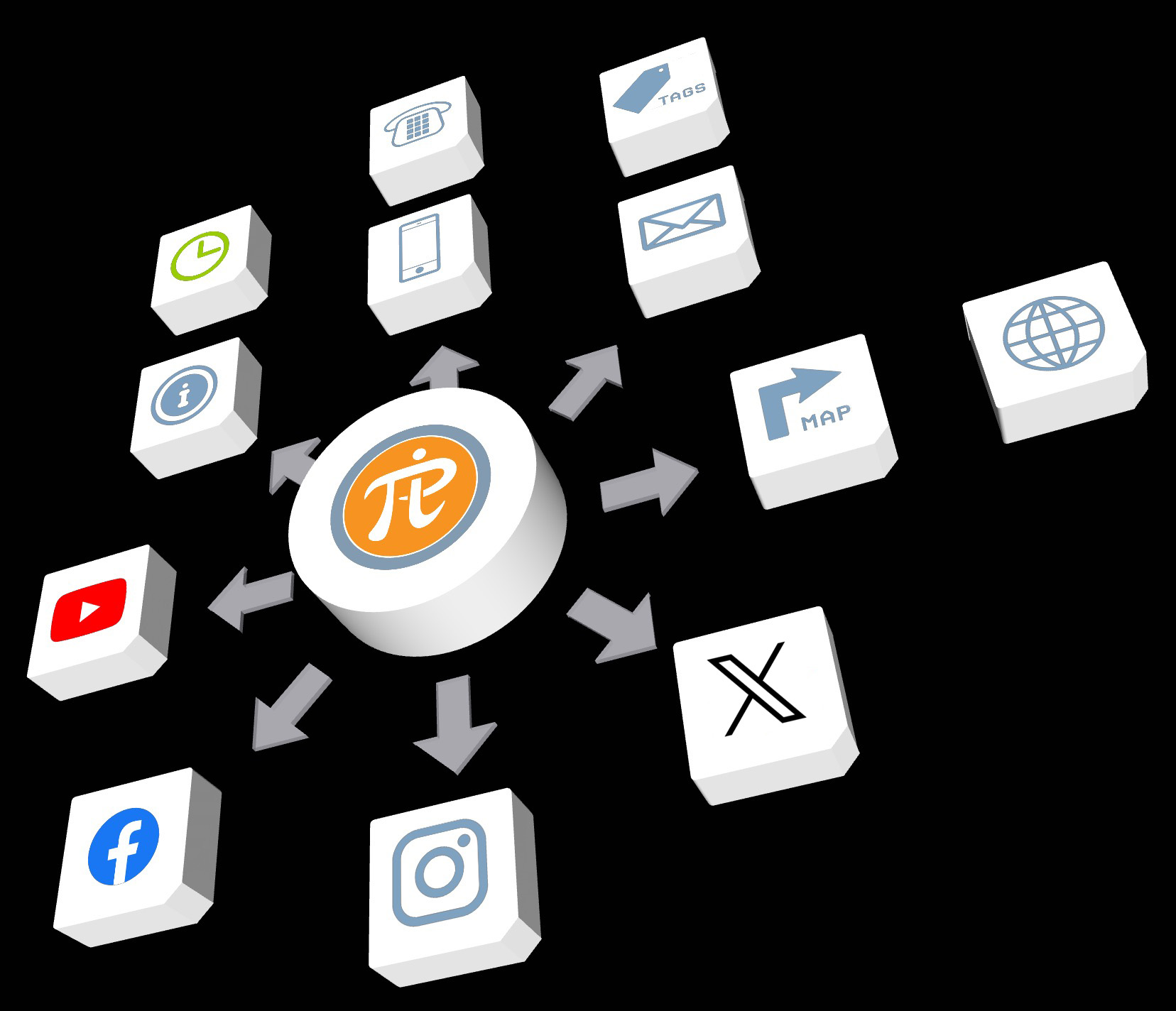 Your Pi is your everything


STATUS YOU
Businesses and those in the skills trade - During these challenging times with so much daily uncertainty, it is helpful to let people know if you are available or open NOW! The clock styled status icon on your PiCard appears green when you're Open/Available or red if you're not. To change it or even leave a short message to your contacts at the top of your PiCard, simply login to PiCosm where there is a STATUS control conveniently situated at the top of your account dashboard.
BE FOUND, YOUR WAY
People view your PiCard by inputting your unique Pi into the search field at picosm.com or directly via URL, such as picosm.com/012345678. For those who don't know your Pi, keyword searching saves the day. To protect your privacy, and this is the essence of PiCosm, those searching for your details will only see what you have chosen to share.
Once you have
signed up
for PiCosm and picked a Pi to reference your PiCard, ensure you share and display it everywhere. For example: Pi 01 23 45 67 8 or picosm.com/012345678.
THE FUTURE OF YOU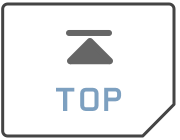 LIKE IT? LOG IT!
WITH THE INVALUABLE PiCOSM LIKE LOGS
Ever wished you could maintain a future proof structured list of your favourite content? A searchable database that only you can edit and view, without worrying about what others think of your taste? Now you can. The unique PiCosm Like Logs allow you to input detailed records of music tracks, movies or books you want or have, from the date of first discovery to the key people involved, such as author, actors or song writer.
You can then rate each entry from 1 to 5 by tapping the innovative Pi Pie control.
Along with other options, powerful filters allow you to reveal which items you have yet to acquire or consume, from that tune you heard on the radio or a book or movie a friend recommended years ago.
THE MOVIE LIKE LOG IS JUST THE TICKET
Amazon Prime, DVD, Blu-ray, Netflix, Google Movies, VHS? - Where did you see that movie? And how are you going to remember to see that box office hit you missed out on that everyone else raved about way back when? Fret no more, the PiCosm Movie Like Log is your ticket:
Login to PiCosm
Hit ADD > MOVIE using the intuitive PiCosm MustDash™ navigation interface
Enter as many details on the movie as you desire
Select 'No' from the SEEN menu
Sorted! You'll then be able to use the powerful Like Log filters to list only those movies you have yet to see.
Only in the mood for a thriller or science fiction? The Genre filters allow you to drill down further.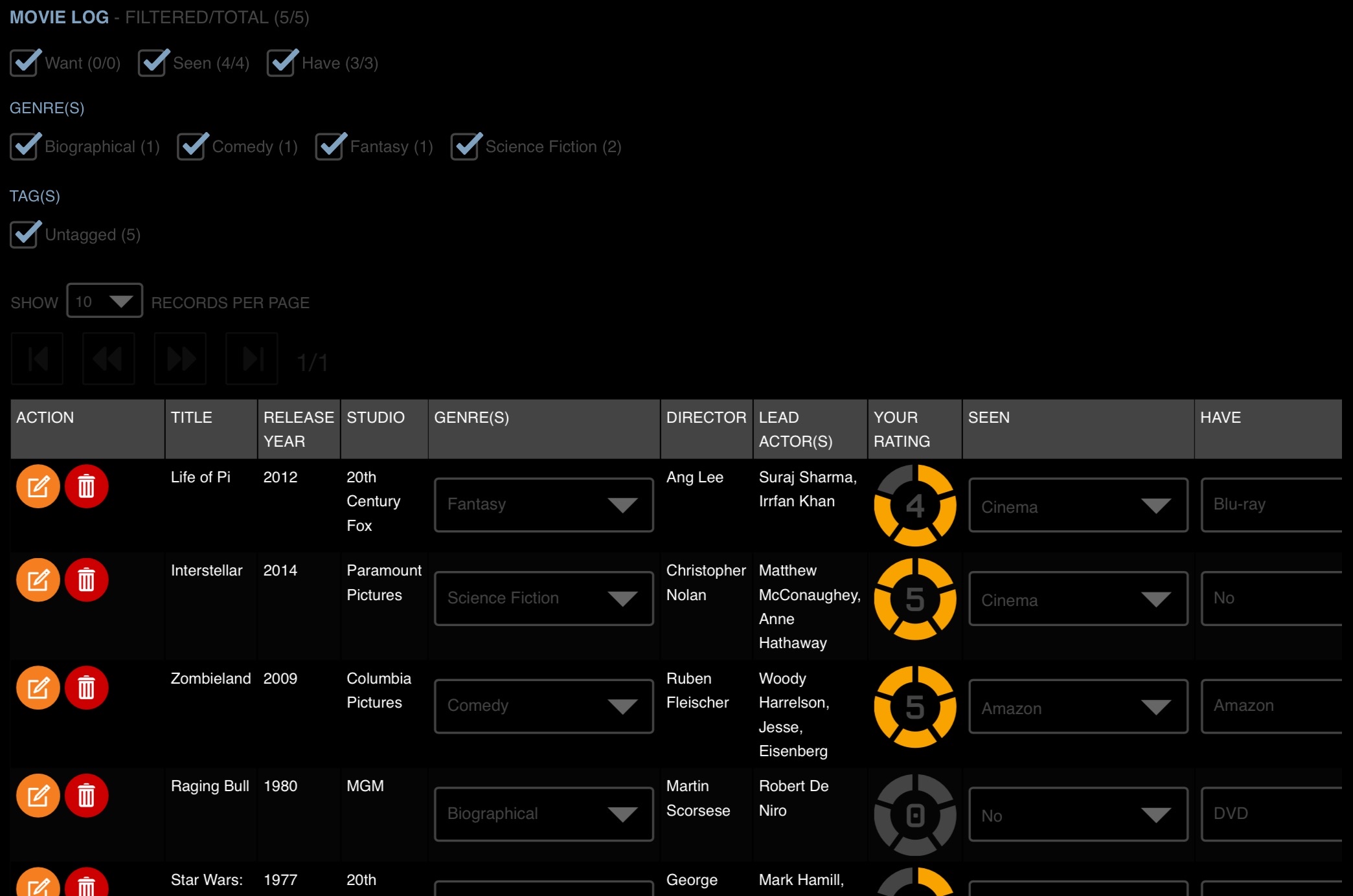 Browsing logged movies. Tap the Pi Pies in the YOUR RATING column to award each movie marks out of 5.
TRACK YOUR TUNES WITH THE MUSIC LIKE LOG
You could rely on your Spotify, Amazon or Apple Music playlist(s) as a way to manage the tracks you like. But what if a track is removed from their streaming library for legal reasons or you grow bored of the track and remove it? Later you may regret this and when trying to add the track back to your playlist, you cannot remember the name? This is no longer an issue with the PiCosm Music Like Log.


Adding music track details to the PiCosm Music Like Log
(Not all fields shown.)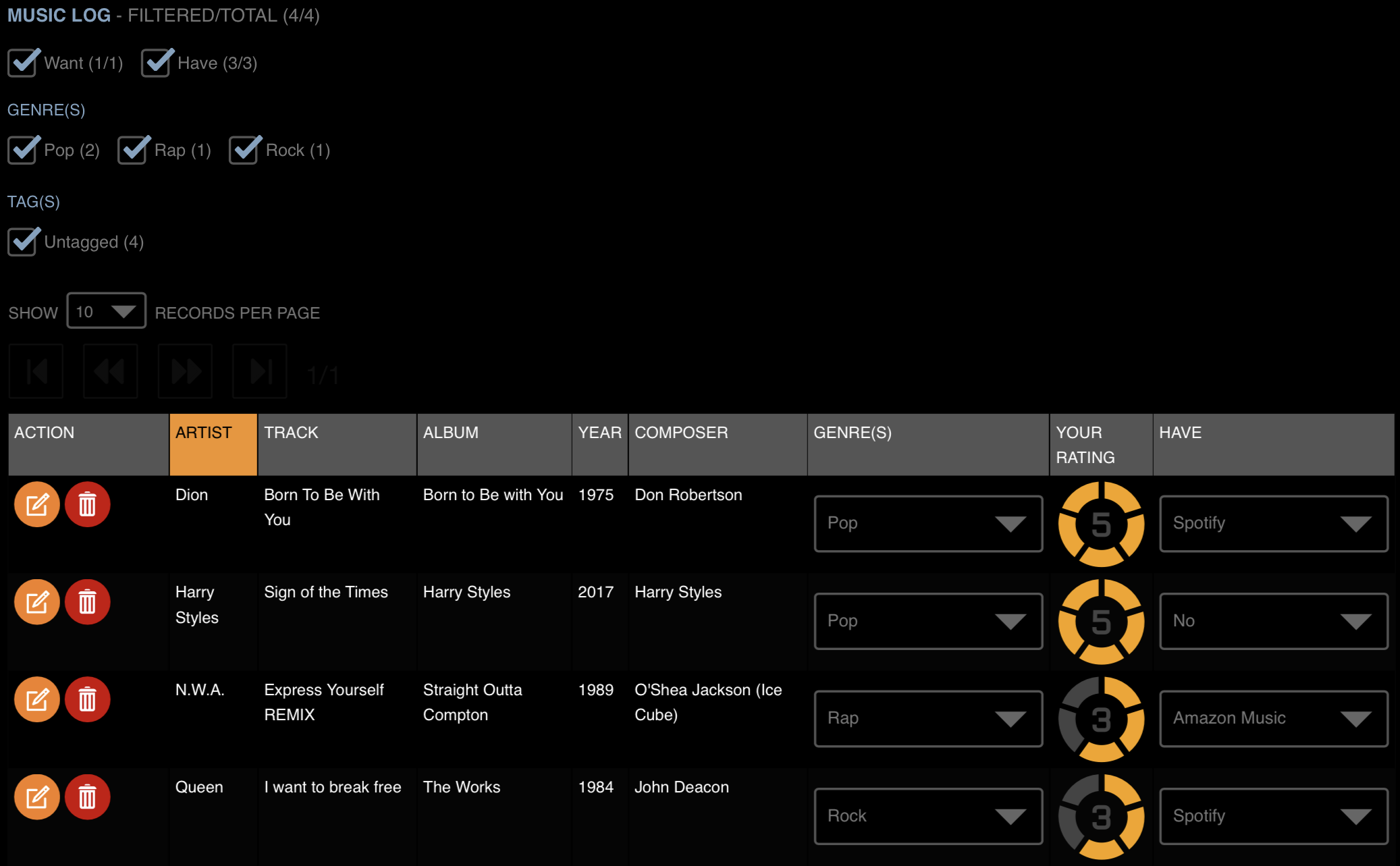 Browsing logged music tracks
BRING OUT THE WORM IN YOU WITH THE BOOK LIKE LOG
Whether a collection of dusty paperbacks on the shelf in the spare room (that you will peek into one day) or a thriller you're midway through on your Kindle, keep in control of your literary history and plans with the PiCosm Book
Like Log
. The Review and Notes fields in each record allow you to express your opinions and thoughts. Filters can be used to show books you have yet to read, narrowing them down by genre if necessary.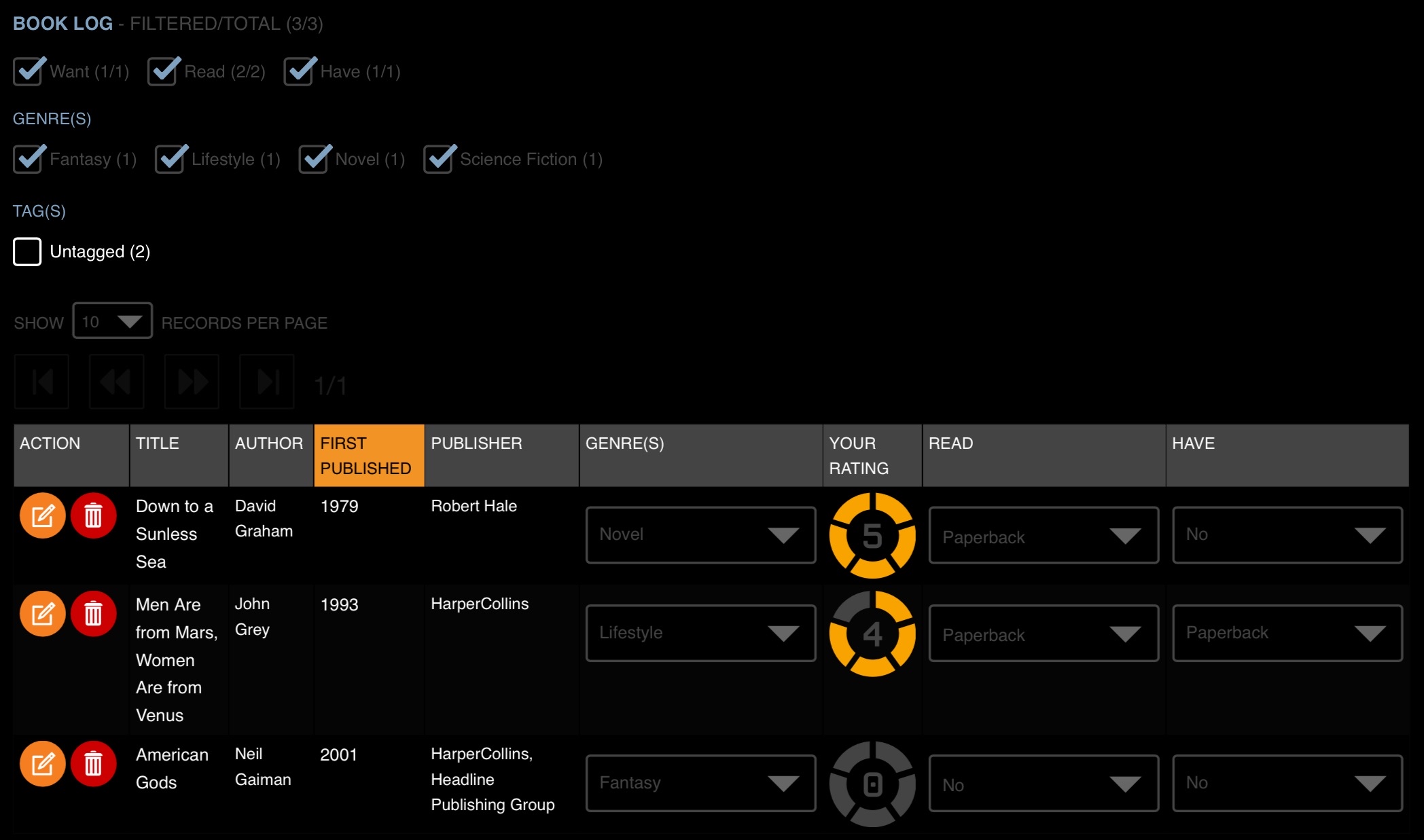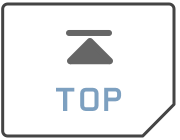 FINALLY!
A PRACTICAL UNIVERSAL PRODUCT ID
Manufacturers - Up sales and reduce returns with accurate product data that's compelling in presentaton too. Have your product manager use PiCosm to create a detailed permanent easy to share profile and interactive 3D model* of each of your products, whether food, gadgets, airliners - anything. Each item will be referenced by a unique 1 to 12 digit Pi (Product identifier) and associated URL. For example: picosm.com/913051923497.
To ensure customers, partners or historians can depend upon it for accuracy, login to update or correct a product profile at any time.
*GLTF format.
GIVE YOUR WEBMASTER A BREAK
Embed one or more fields of a profile (weight, ingredients, tech spec etc) in your website using our flexible dynamic APi - styling it in accordance with your corporate identity. Any changes made by your product manager at PiCosm will be reflected across your properties, ensuring your customers always obtain accurate details.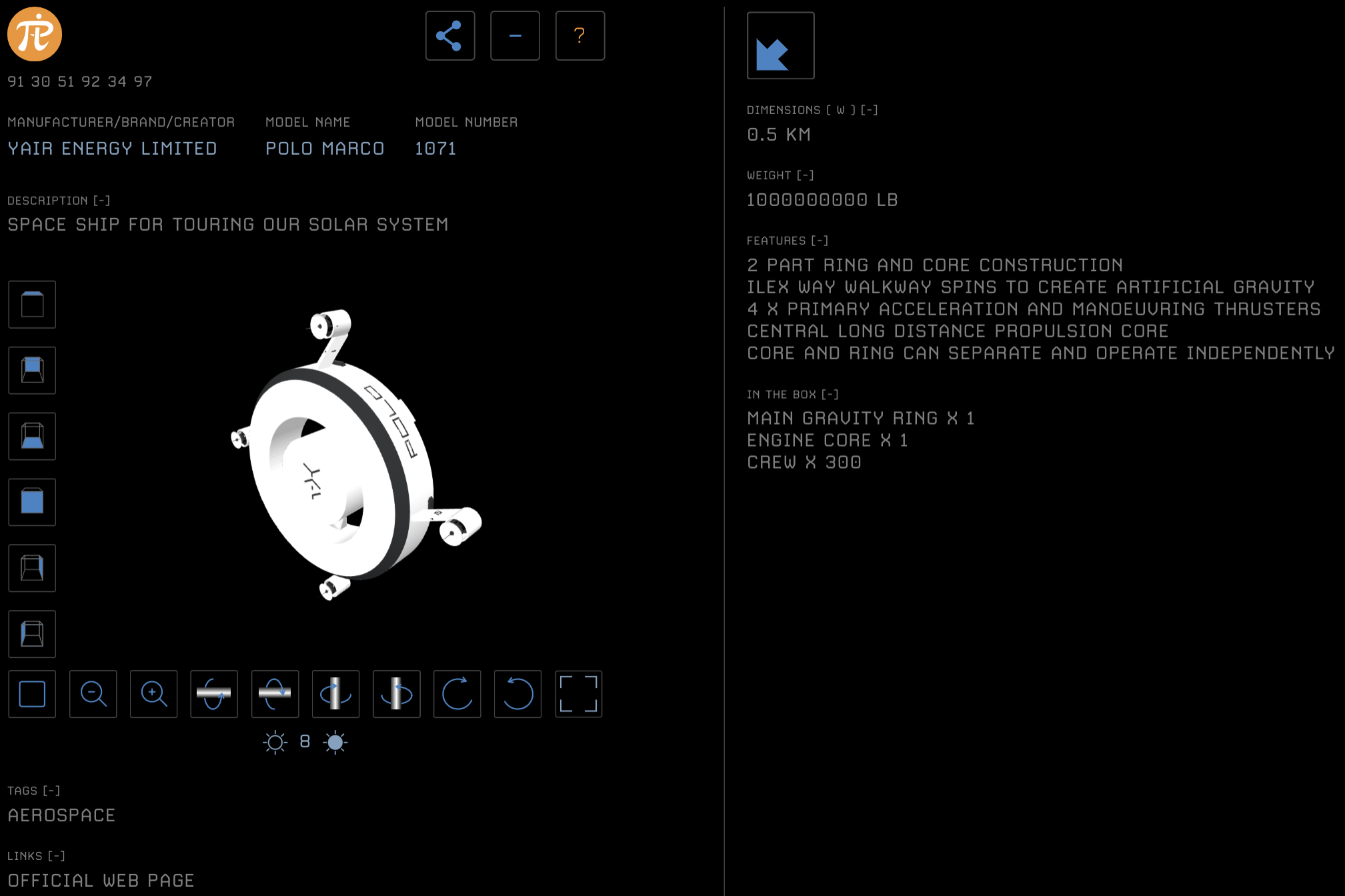 PRODUCT PROFILE FIELDS
When creating a product profile, PiCosm gives you control over the fields to include, as shown in the expdandable list below. Which fields you select will depend on the product category. For example, if you are listing an electronics product, you will probably select Specification, but not Ingredients. The latter suited to a food product.
+ FULL LIST
Tags
Description
Manufacturer
Developer
Model name
Model number
OS/Platform
Product line/Title
Features
Specification
Dimensions
Weight
Energy (Usage/Generation)
Instructions
Ingredients
Allergens
Preparation/Quick Guide
Dosage
Known side effects
Sell by date
Freezer life
Shelf life
Status
(Availability FROM / TO Dates)
In the box
Your internal codename
Your internal SKU
Manufacturers warranty
Territories
Markets/Demographic
[X] 3D model
Preset views
External link(s)
(Max 5. Example: Official website, User Guide, Toner Cartridge)
Private notes
(These will not be visible to the public.)
CREATING A PRODUCT PROFILE
This requires you or your legally appointed agent(s) to have a PiCosm account and purchase the Product profile module. If your company is composed of several divisions or locations, then it is recommended that each signs up for their own PiCosm account and uses it to manage Product profiles associated with that division. Powerful keyword searching helps avoid duplicate entries.
LOOKING UP A PRODUCT
Customers, journalists, researchers and others desiring accurate details on your product(s) can view a specific profile directly at its PiCosm URL, or by inputting the product's Pi ID at PiCosm.com, as shown below. If they don't know the Pi, a keyword search may be performed.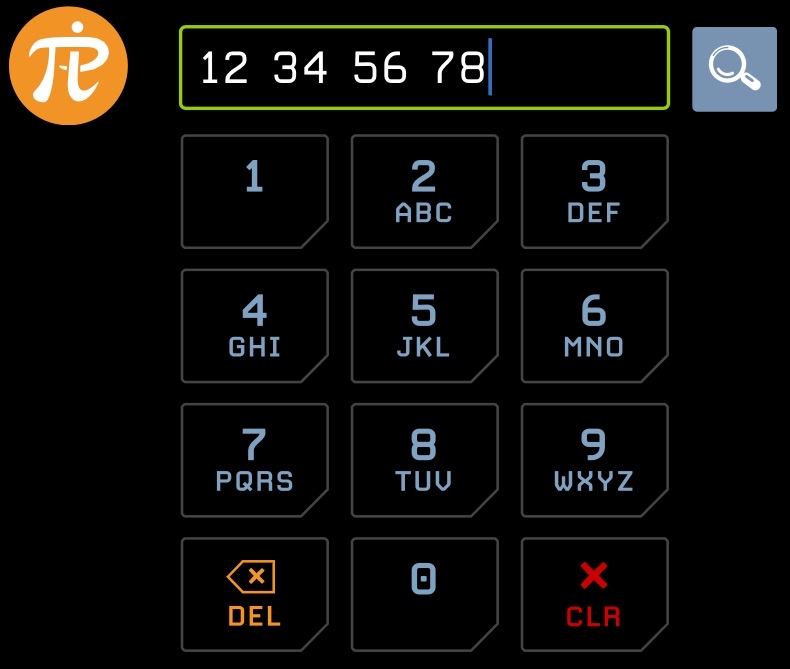 PiQUED?
For further details on creating and managing PiCosm Product profiles, touch base with our technical business development team.
As per our default company policy and GDPR compliance, your contact details will not be stored, shared or used to send unsolicited communications.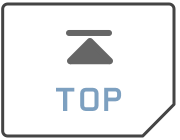 WHO ARE YOU?
Click the appropriate heading below to learn how PiCosm could benefit you.
+ ADVERTISING AGENCY
+ BOOK WORM
+ CLUB, SOCIETY OR ASSOCIATION
+ CORPORATE OFFICE
+ MANUFACTURER
+ MOVIE BUFF
+ MUSIC LOVER
+ RETAILER/SHOP OWNER
+ SKILLED (CARPENTER, ELECTRICIAN, GARDNER, PLUMBER)
+ STUDENT
PiCOSM VALUE PROPOSITION
Invaluable utilities to suit everyone, from music lovers and plumbers to manufacturers
Exciting future proof feature road map
Fee based business model means no advertising within and only you control the sharing of account data
Compelling and intuitive user experience
Unique 1 to 12 digit
Pi
number acts as your login and easy to share profile ID
Peace of mind thanks to a one off membership fee*
*Optional modules may be introduced in the future for a fee or free, depending on functionality
FAQ
+ WHERE IS YOUR DATA STORED?
Currently, on our servers. Long term, and as part of the PiCosm strategic vision and technical requirements specification, you will be able to specify on a granular level where different types of information in your account is stored, including:
Our servers
An internal or external drive or USB stick
3rd party cloud services - If they meet our security and safe data exchange requirements
PiCosm Product Profile 3D models are stored on Amazon Web Services (AWS).
+ WHAT ARE THE COOKIES USED FOR?
When you first visit PiCosm.com, you will be prompted to accept cookies. Alas, not the soft and chewy chocolaty variant. Our cookies are used to store your login details in your browser. This is so the next time you visit PiCosm it will automatically populate the login fields, so you don't have to. For your own security, if your device is shared, we suggest declining cookies and manually logging in each time.
+ IS PiCOSM INTERNATIONAL?
Yes. In fact, it's the first service where when you input your physical address, the first field you select is your Country. The approprirate fields will then appear below. For example, if you are based in France (bBonjour!), the fields will be very different to that for an address in the United States (Hi there!). Attention to detail like this is what makes PiCosm special. Secondly, unlike other ID systems, the unique Pi that identifies your account and profile is 100% numeric, making it comprehensible and pronouncable across International boundaries. We spent over TWO decades designing, testing and deciding on the format for the Pi number.
+ CAN I CLOSE MY ACCOUNT?
Indeed. Soon, a Close Account option will appear at VIEW > ACCOUNT. This will start the process, including verification. Once completed, all your data will be erased.
+ WHAT DOES Pi STAND FOR?
It all depends on what you get out of the platform: Personal identifier. Product identifier. Presence identifier. Protected information. Privacy, indeed!
The i in the PiCosm logo represents your information protected by the P wrapped around it. Not so much by technology, but by our policy. Pretty incredible.
USER GUIDE
+ NAVIGATION
PiCosm is driven using the intuitive three part MustDash™ interface that appears at the top when you're logged in.
The Search field top left is for:

Inputing a Pi number to resolve it directly
Entering keywords to locate information in your own account when you are logged in, or
Locating information other PiCosm users have made public or chosen to share with you.

The ADD drop down menu is for feeding information into your account, such as Like Log entries.
The VIEW menu is for browsing, managing or editing your account data.
+ CONFIGURATION
Select VIEW >
SETTINGS
to:
Select between 12 & 24 Hour mode.
Choose where your Pi points to. By defailt, it will resolve to your PiCard electronic business card.
Opt in for our (very) periodical newsletters. If you would rather learn about improvements to PiCosm in a less intrusive manner, follow @PiCosm4D on twitter.
+ TAGS
Tags are custom keywords you create and assign to some of your PiCosm content to help organise, filter and locate it. There are two types of tag:
Public tags will help people find you. Examples: Plumbing, Javascript, Teacher.
Private tags are associated with your internal (potentially confidential or sensitive) PiCosm content such as work or personal projects. Examples: Xanadu, Berlin2022.
To create tags:
Select VIEW > TAGS
Type your first tag into the appropriate field.
To mark the tag as a project, tick the checkbox to its right.
Click the control.
Once done, click [SAVE] and continue as required.
The Contact Manager and other forthcoming PiCosm features will make use of your tags.
+ CONTACT MANAGEMENT
To allow another PiCosm user to view private information on your PiCard (and take advantage of future colaborative features), you will both need to pair each others Pi numbers with the other using the PiCosm Contact Manager. To do this:
Notify your contact (say by phone, text chat or email)
Select VIEW > CONTACTS.
Input the Pi of your contact into the [Enter Pi to Pair] field and click the orange Resolve Pi control.
Ensure your contact logs into his PiCosm account and does the same thing with your Pi number.
This mutally safe privacy centric opt in system is what seperates PiCosm from other online services.
+ PRIVACY + SECURITY
Select VIEW >
PROFILE
to specify what will appear on your PiCard and (at your discretion) be used by other current or future PiCosm features. Use the SELECT FIELDS FOR THIS PROFILE drop down menu to choose items (Location, Email etc) and then click the
control to create the specified field. If you create a Location field group, where a physical address is input, enter the name of the location in the Description field, IE, Home, Work, Studio.
The red trash can control can be used to remove fields created in error or no longer required. Mandatory fields required for operation of your PiCosm account cannot be deleted.
If you have paired one or more contacts with your account, specify who sees what using the permissions menu below each field, as shown in the fig below.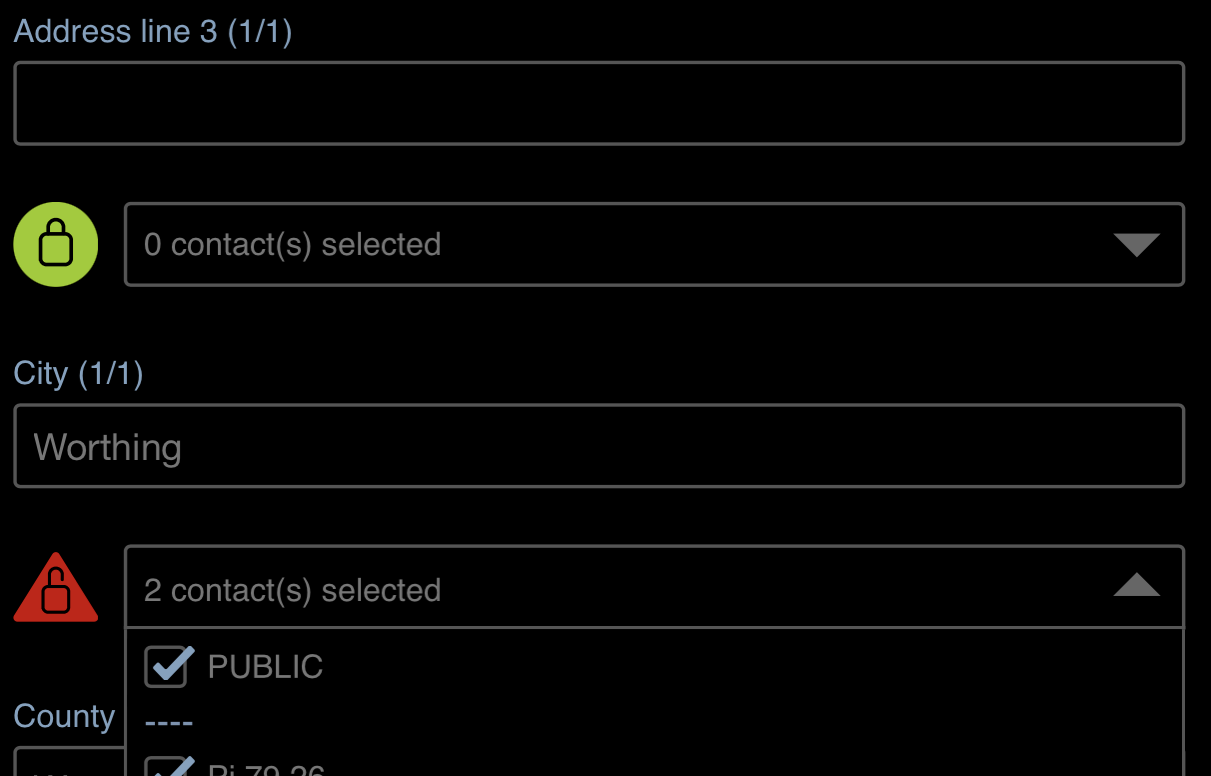 The padlock icon will change shape and colo(u)r as follows: Green circle = Item not being shared.
Orange square = Only shared with one or more contacts.
Red triangle = Shared with the Public or Public + one or more contacts.
No PiCosm contacts? Then the only sharing option is Public. If you do not want anyone to view that item, ensure no checkboxes are ticked.
For your peace of mind, to verify how much information is visible to the public on your PiCard:
a) Logout of PiCosm.
b) View your PiCard at picosm.com/x, where x is your Pi number.
Only the information you specified as Public on VIEW >
PROFILE
will be visible.
+ HELP
PiCard location map accuracy
If a map that appears next to one or more of your physical addresses is not showing your true location, you can manually adjust this as follows:
Login to your account
Select VIEW > PROFILE
Below the Location fields, ensure the Update map on save checkbox is on.
Click the small [Save] control. If not already visible, a mini map will appear.
Drag the cross hairs and map until the cross hairs are positioned over your location. If necessary, zoom in [+] or out [-] and/or switch to Satellite view.
Click [Save]
Contact name does not appear next to a Pi
If your contact(s) have yet to give you permission to view their name (First, Middle and/or Last), then it will not appear next to their Pi on the Contact Manager or Profile Permissions. For example, Pi 12 34 5. Once Permissions are set, you will see Joe Smith (Pi 12 34 5).
PRICING
Standard one off membership fee
£4.95 Inc VAT (The future for the price of a London Pint)
Includes all features referenced above except Product profiles
Unlimited product profiles
Contact us via Pi 74 26 76
For the latest updates, follow PiCosm on Twitter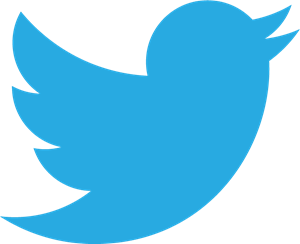 @PiCOSM4D