TELESERENITY - SCENE FROM AFAR™
SCENIC VIDEO FOR RELAXATION + DISPLAY DEMONSTRATIONS
SLOW TV

To avoid disrupting the calm, TELESERENITY does not feature our own embedded advertising banners or music within footage, preferring undisturbed natural imagery and sounds. Unatural LUTs and other adjustments are avoided too to maintain a natural 'out of camera' as the eye sees it look. No overly green greens or artificial reds. Edits are only made to remove sudden noise or recognisable faces.
BUSINESSES - GAIN EXPOSURE!

Own a business near a TELESERENITY location? For a profile and link in the description below a specific video, contact us including the ID number at the beginning of the video title. No online presence? A PiCard offered by our sister service,
PiCosm provides an easy to share solution.
CONTRIBUTING YOUR OWN FOOTAGE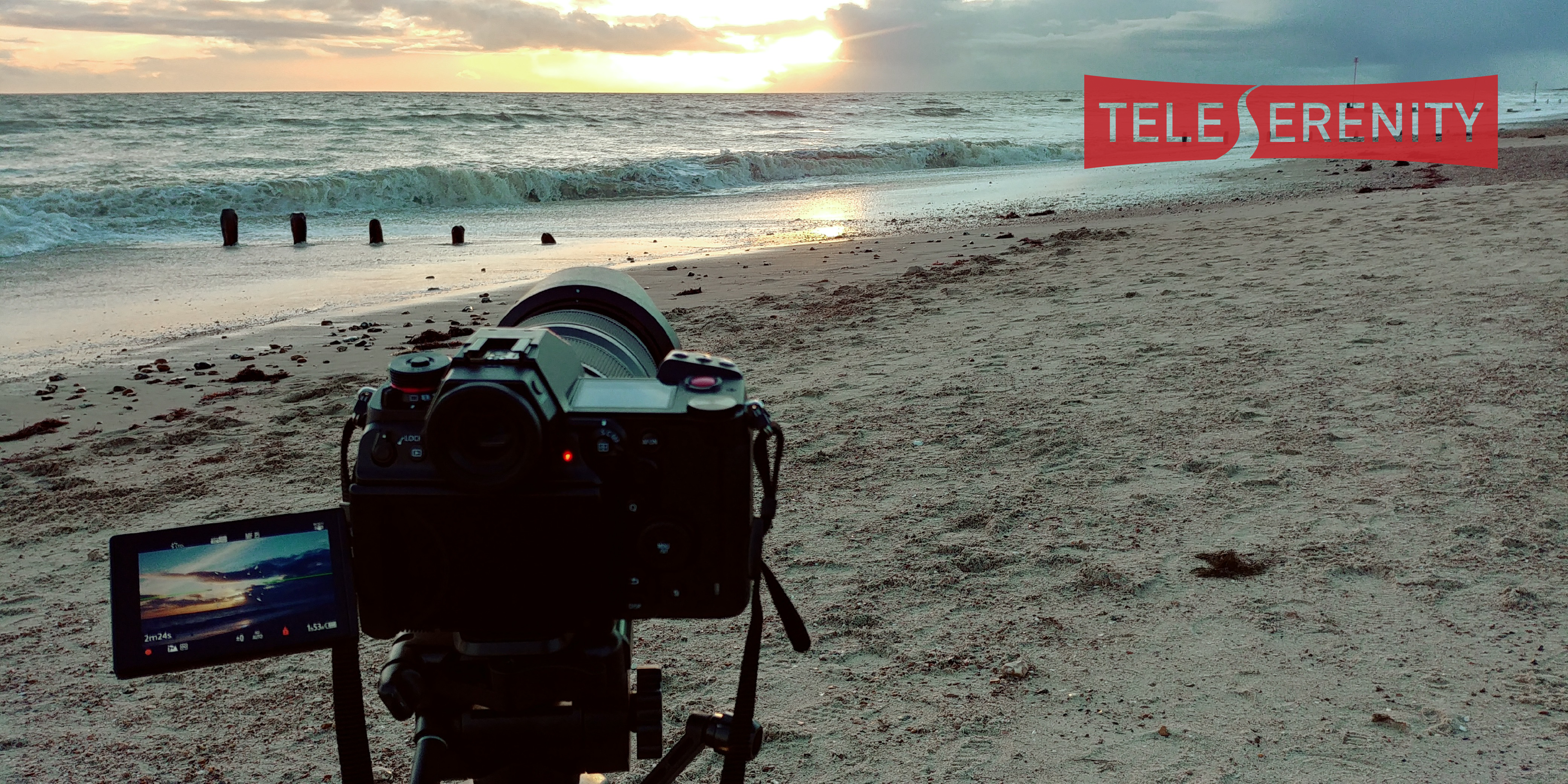 TELESERENITY is about bringing a natural location into a residence, office or showroom. As if you were standing on a beach watching the waves, or rested under a tree gazing out over a sun drenched meadow in the balmy warmth, birds and insects singing and buzzing around you.
1. REQUIREMENTS
4K or higher resolution
Min 25fps framerate
16:9 or 2:1 (18:9) aspect ratio
No panning, zooming, stop motion or frequent focus changes
Strictly tripod, no hand held footage, even if with a gimbal.
Level horizon - the human eye will spot even a slight deviation!
Minimum length 15 minutes, maximum, 1 hour
No (visual) noise or other artifacts
Avoid anything ugly or distracting, such as a man made artifact within an otherwise beautiful scene
No recognisable human faces
Avoid human sounds, such as passing vehicles, foot steps and/or sudden sounds, like an item being dropped off camera.
2. SUGGESTED SUBJECTS
Deep in a forrest, with the sounds of wildlife.
Closeup of raindrops in a puddle, pond or lake.
Snow falling, settling and getting deeper over time.
Sunsets.
Underwater footage of sealife. Don't forget the camera must be stationary.
3. FOOTAGE FROM A DRONE OR OTHER AIRCRAFT
In keeping with the TELESERENITY ethos, dramatic fly pasts, drops, dives, quick cuts and such will not be appropriate. They are best suited to dedicated channels. What is preferable is either footage from a static (hovering) drone or other VTOL, like this. If the craft is moving, then ensure it is travelling in the same direction at a continuous speed, say, following a coastline or mountain range, without any deviations or turns. Drone cameras do not feature audio recording (to avoid picking up propulsion system and wind noise), so dubbing an appropriate audio track onto the footage if it is appropriate and 'honest' is acceptable., IE, ocean wave sound or passing birdsong.
4. SUBMITTING YOUR WORK
Contact us, ideally sharing a link to your footage elsewhere via an online or cloud service such as YouTube, Google Drive, DropBox or OneDrive.

If your content is suitable, we will offer to buy it and/or promote your own non competitive channel in the Description below your TELESERENITY contribution.
SEE ALSO
TELESERENITY YouTube channel

THE ARTWALKER PROJECT